The customer is a renowned name in education institutes in South Africa with presence in different cities and intends over 7,000 assets to be managed and maintained. Real Time visibility and tracking assets were major challenges faced to maintain those assets using a spreadsheet. DreamzCMMS team helped them with its simple yet powerful Asset and Maintenance management solution which widens overall asset visibility, helps optimizing asset maintenance expenditure and asset management process automation.
Challenges
The educational institute has assets over 7,000 across multiple facilities. Each of the facilities holds a number of physical assets. Also the students are allocated laptops in their possession. In case of any issue, employees and students used to report incidents but they remained unsolved for a long duration. There is no proper register for the assets other than manually entered in excel. Excel was used to keep information but it never provided an analytical insight or a real time summary view of the warranty information, asset useful life, the maintenance log and costing of a full year etc. Also with the increasing number of assets they can not even track the schedule of the preventive maintenance of each of the equipment hence not able to prioritize the issues raised by the employees and students.
Solution
DreamzCMMS team works directly with the customer operation team. They prepared an excel sheet which contains the asset records like purchase cost, manufacturing details, serial number, models etc. DreamzCMMS team validated the records and migrated the data within two business days. Initially the client started with one single facility and is going on incremental. After successful data migration, they reviewed reports of asset useful life and expressed their appreciation to the DreamzCMMS team about the transparent report view. Further with the workflow automation they achieved 80% faster resolution and hence goes less on cost. The major areas DreamzCMMS makes positive contribution:
Efficient Service Request Management
The Institute attached the service request QR code on every classroom wall, at other common places and on each asset to be tracked. Now students and internal employees can easily raise the work requests by scanning the QR code. Admin can check it all from the Customer service dashboard and if required, convert the request into work orders as per needs. The support team installed DreamzCMMS android app where they receive push notifications. Team updates the status of the work orders using their app. The admin finds the update for the work order processing in the system in real time.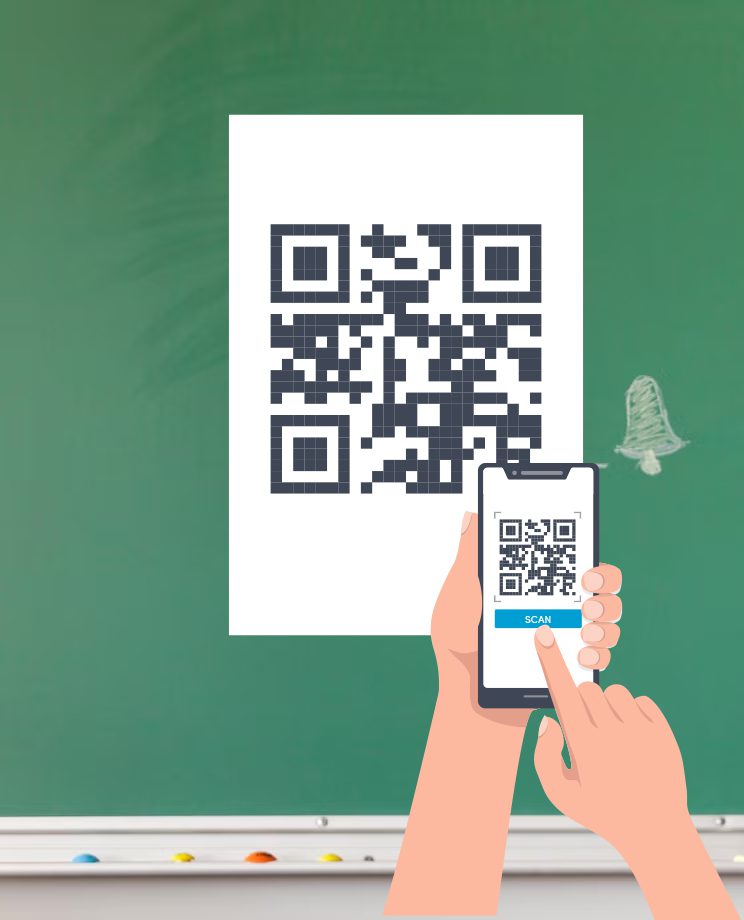 Task management becomes efficient and trackable
Earlier whenever they assigned tasks to the internal maintenance team, keeping notes into excel sheets could not track properly. Now they replaced the manual task sheet with DreamzCMMS work orders where they create work orders assigned to technicians with priority and get the status updated. Technicians update their task status over DreamzCMMS app with proper documents, notes, images and the signature. Admin team opens the work order and finds the latest. Multiple reports and analytics which let them find the maintenance insights and the trends.
Cost Control using scheduled & preventive maintenance
Client have multiple assets including IT assets and other HVAC equipment for which they created scheduled maintenance, and AMC based preventive maintenance. The IT manager informed the DreamzCMMS team that it could minimize costly repairs and it lets them drive cost saving practice for them. Earlier unplanned equipment failures lead to disruptions in teaching schedules and administrative operations. So scheduled and preventive maintenance strategy helps them to reduce unexpected breakdowns significantly by identifying and addressing potential issues in advance.
Conclusion
The institution is using DreamzCMMS in daily operations. They have another requirement to track the movement of assets from one facility to another facility. So DreamzCMMS team suggests to use RFID based tracking to get best visibility. Because they have multiple devices to move and RFID movement using DreamzCMMS app is effortless.