How to Initiate Purchase Returns with DreamzCMMS
Identify the Items & the Reasons for Return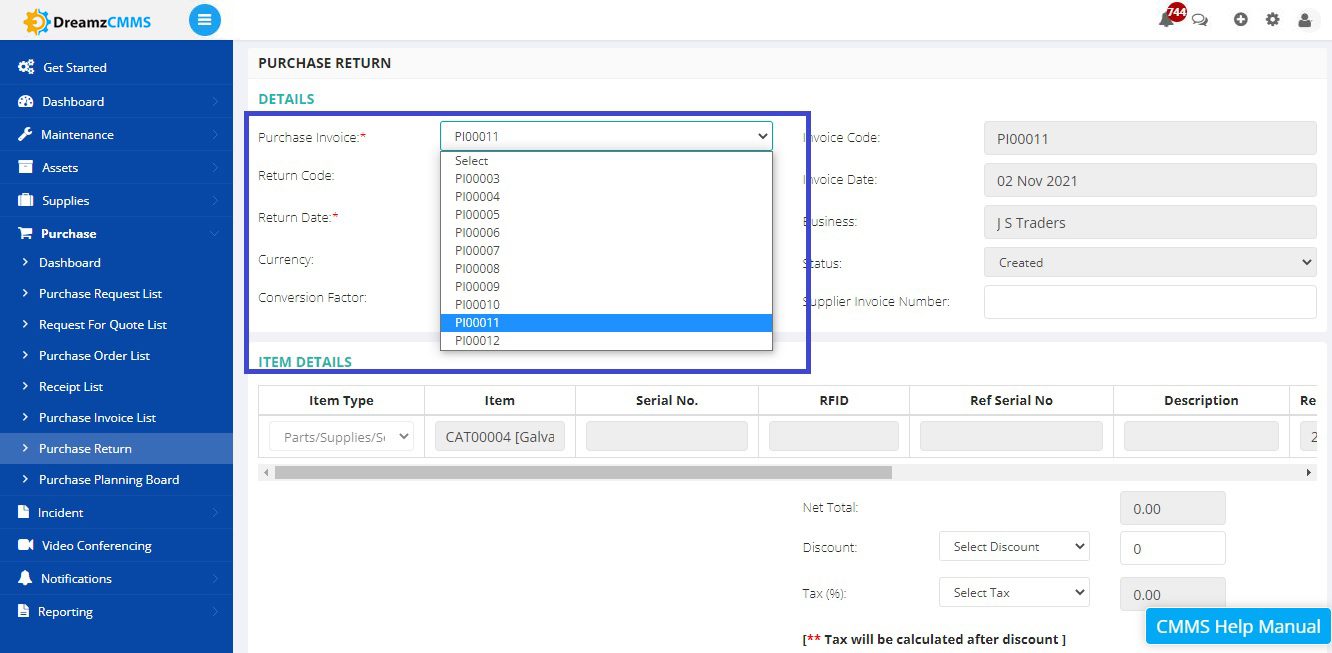 In this step, one needs to identify the items along with their quantities which need to be returned. It is also important to find the actual cause of return, otherwise the business can be adversely impacted by a financial loss if any.
Create Purchase Return
Once the items to be returned have been identified, one needs to create a purchase return which is done by furnishing the details like return details, invoice details and items (as well as quantities) for the return. Once the details are provided and submitted, the system creates and registers the purchase return.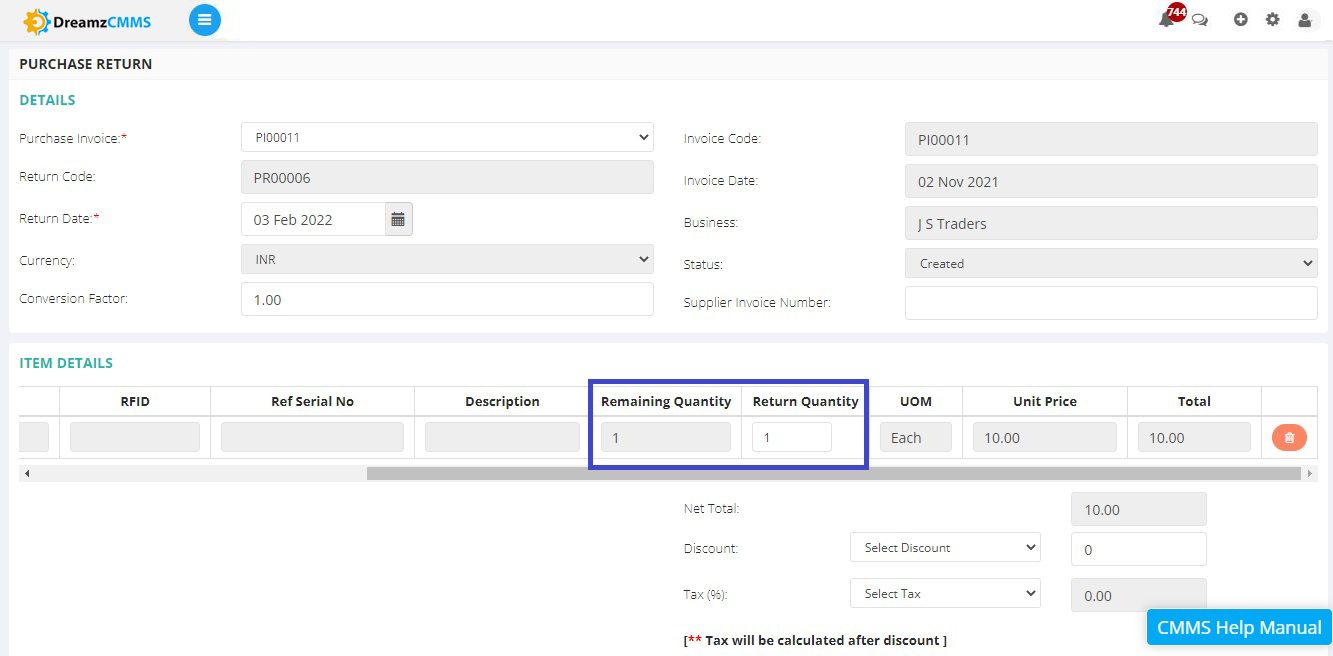 Track Purchase Return

The stakeholders associated with the purchase return can view and track the progress of the purchase return from status and history in real-time
Get Inventory Stock Updates After Purchase Returns
Purchase Return Cancellation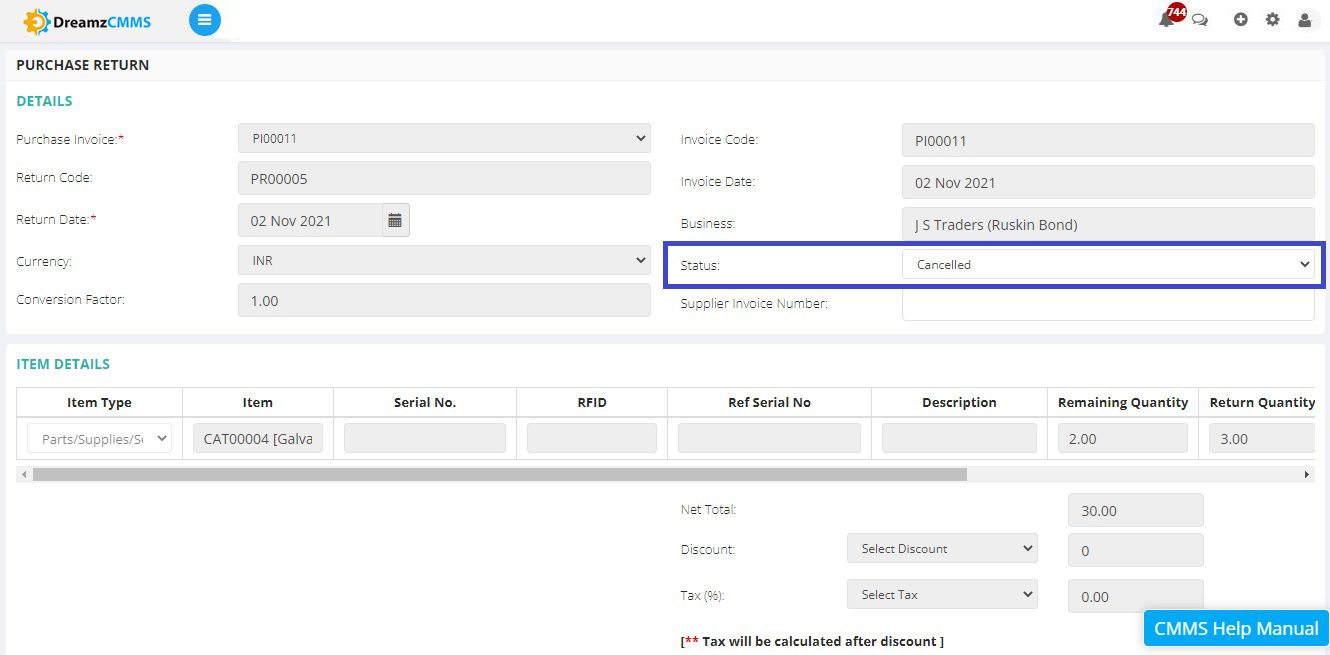 Purchase returns can be canceled anytime. Canceling a purchase return adds the items back to the inventory.
DreamzCMMS purchase return functionality simplifies the process of executing purchase returns and helps to monitor inventory stock and purchase returns in real-time.