How To Implement Nested Preventive Maintenance on Assets using DreamzCMMS
Identify The Assets that require Regular Maintenance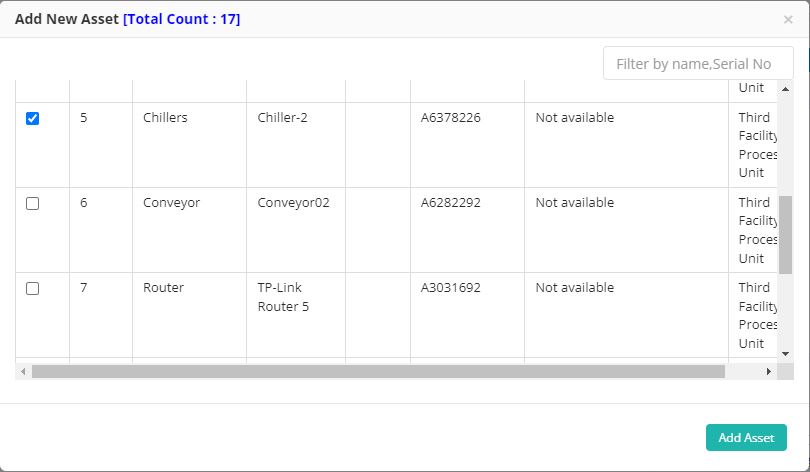 Create scheduled maintenance activities for assets that require regular maintenance. To evaluate an asset, the following parameters must be considered:
Critical assets along the production line which may cause huge losses if they breakdown or malfunction
Assets that have minimal rest hours / working 24×7 to maintain production
Assets that must be compliant with the prescribed regulatory standards to provide a perfect output (such as in the pharmaceutical industry)
Plan Scheduled Preventive Maintenance Activities
Once assets have been identified, preventive maintenance activities need to be planned for them.
An asset can be assigned a scheduled maintenance activity by providing details like activity name, priority, location (of the asset) and description. An asset can even have multiple nested scheduled maintenance activities tagged to it.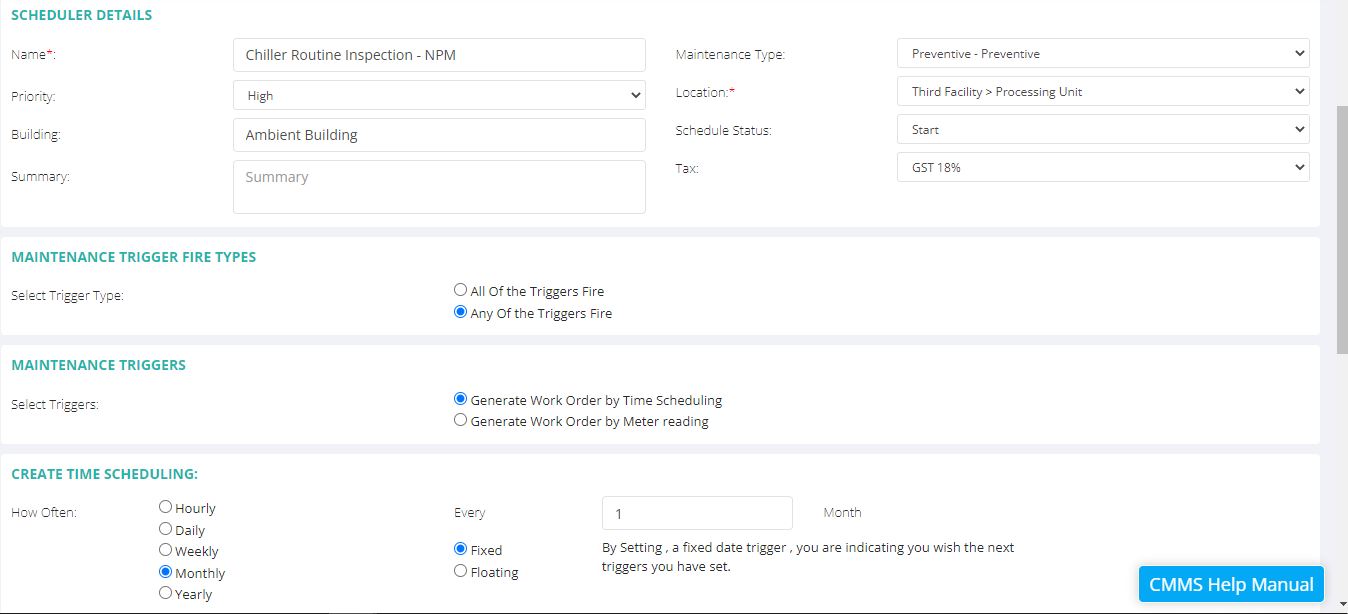 Identify The Maintenance Activities needed
Create Nested Activities
Once all the maintenance activities for an asset have been identified, one needs to create nested activities for each one of them. Each maintenance activity is treated as a nested activity. The process to create nested activities is as follows:
The first step is to create the nested activity that requires the shortest maintenance cycle and period of time. In the above example, cleaning the equipment takes 1 month, which is of the shortest duration amongst all.
Creating the first nested activity and considering the same as the parent activity allows you to create nested activities. The duration of the nested activities will be defined as the multiplier of the parent activity.
In the above example, if the activity of cleaning the equipment requires 1 Month, then the activity of clearing out the equipment units to prevent crowding (2 Months) will be set at a multiplier of 2 (based on the parent activity).
Using the above mentioned steps, all nested activities are created.

Assign Nested Activities To Technicians
Take advantage of nested preventive maintenance of DreamzCMMS to improve management and visibility of preventive maintenance activities and as a result, reduce the burden on your workforce as well as get the job done perfectly.