How Partial / Full Receipt of Goods works with DreamzCMMS
Identify Approved Purchase Orders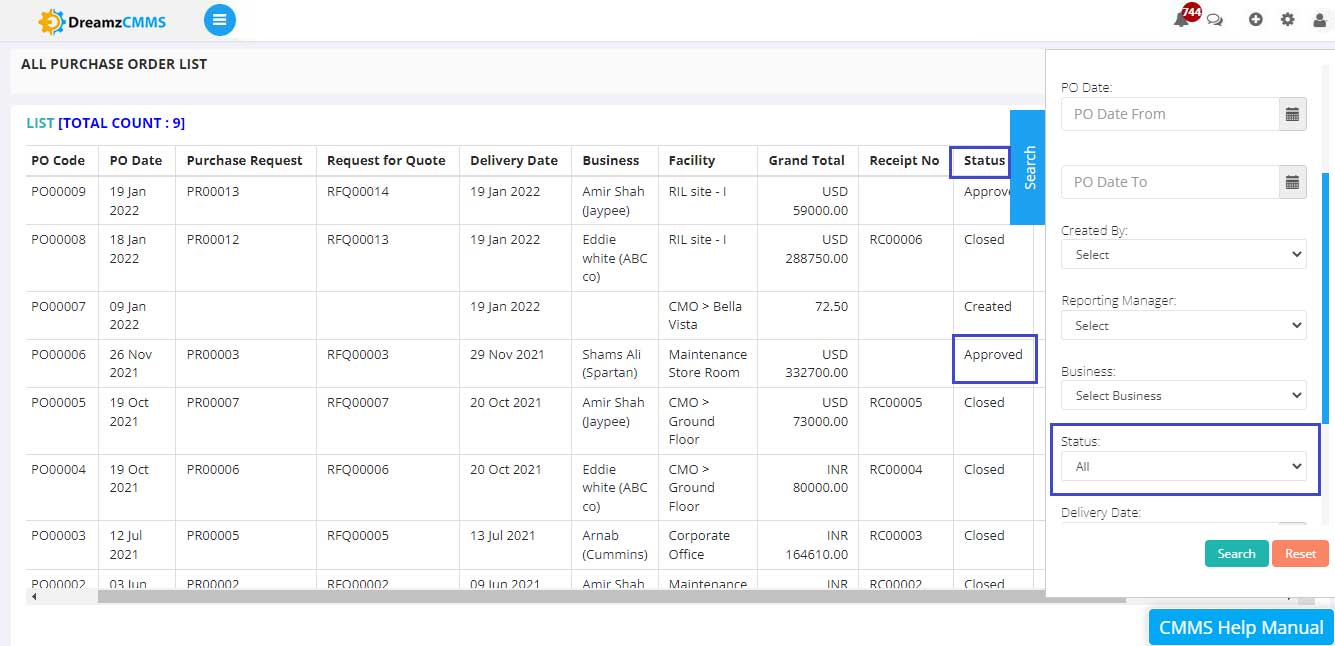 It is necessary to view and identify the approved purchase orders for creating receipts. Purchase orders need to be selected based on the delivery dates of the items.
From a RFQ we can create a single PO (if the same supplier is selected for all the items) or Multiple PO (if different suppliers are selected for different items).
Create Full Receipt
This type of receipt needs to be created if the vendor delivers items to a single location (inventory). By providing the details of the actual number of items received, one can create a goods receipt for all the items that have been procured. The receipt document shows the number of ordered items along with the number of items that have been received in the inventory. This is entirely recorded in the system for all future references.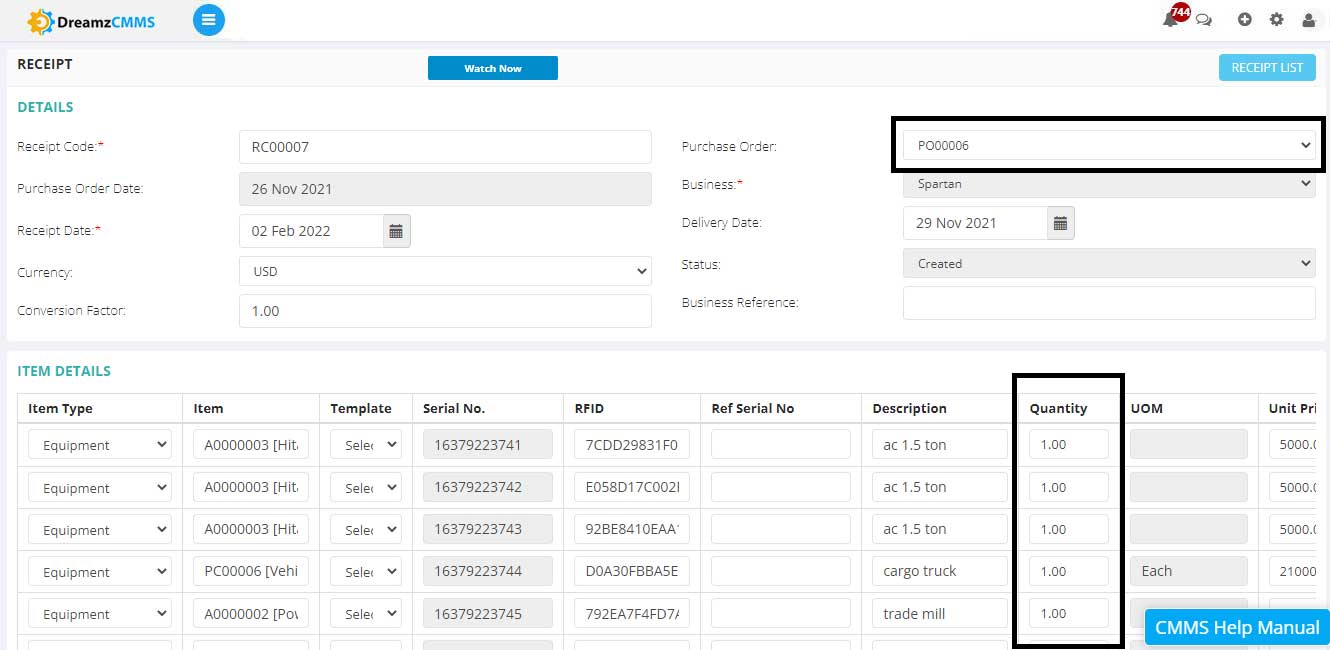 Create Multi-Delivery Location / Partial Receipt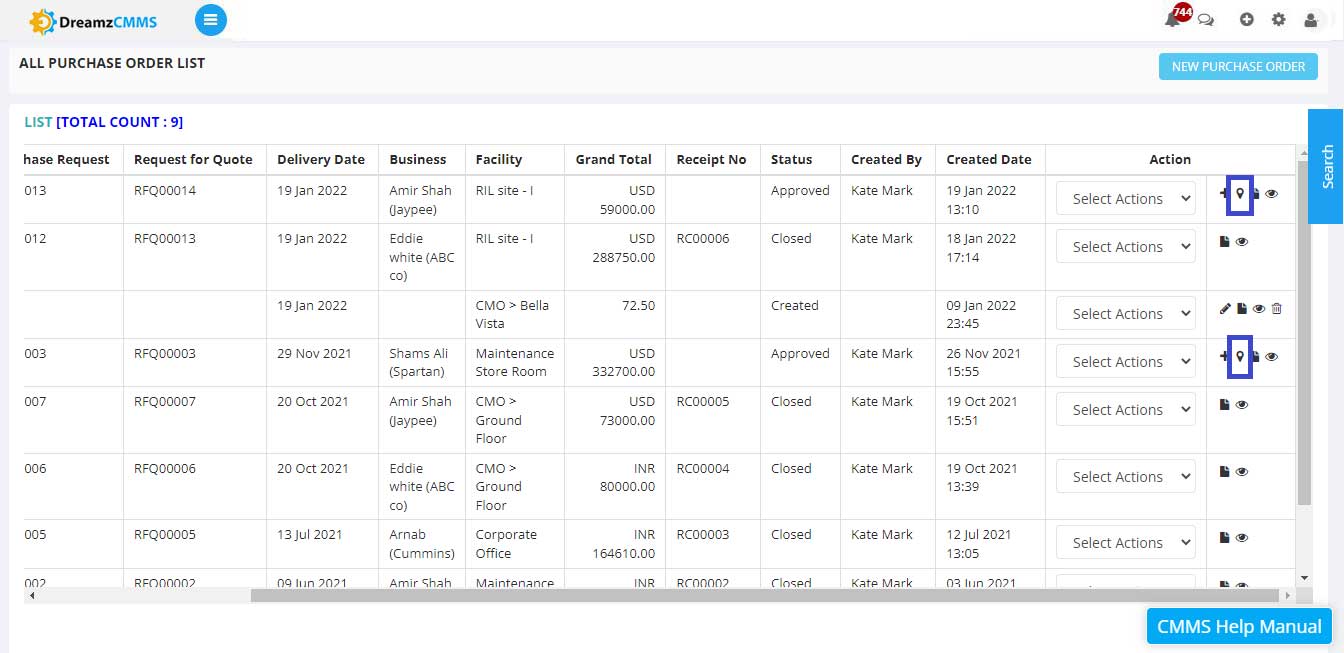 This type of receipt is needed when the items are delivered from the vendor to multiple locations (inventories). Here, one can create a receipt for each location (inventory). In this case, the receipt document will contain information regarding where, what and quantity of items received in each of the locations.
Update Inventory Stocks in the System
DreamzCMMS Partial and Full Goods Receipt feature helps in receiving items in real-time, resulting in smooth and transparent procurement of inventory items.