5 ways in which DreamzCMMS Asset Tracking helps
Digital mode of asset tracking provides smarter opportunities compared to the offline mode, as claimed by CMMS. Asset tracking is very significant in maintenance management as it efficiently executes actions like auditing, scanning, physical verification, etc. Asset tracking helps in easy execution of DreamzCMMS:
Reminders
DreamzCMMS sends alerts whenever an asset warranty is about to expire. Users receive warranty expiration reminders and information regarding the maintenance and upgradation of assets before the expiry of warranty.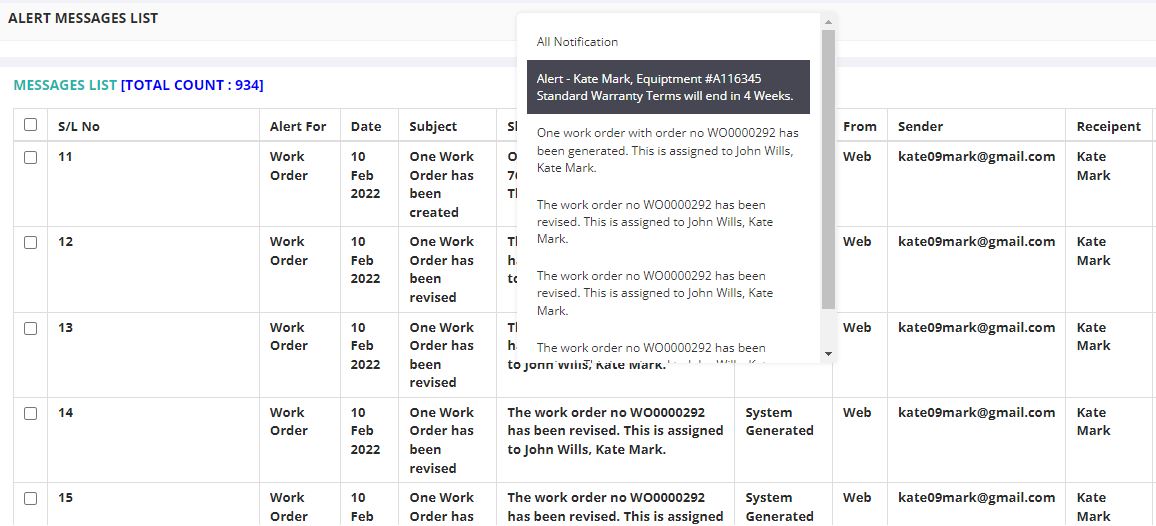 Warranty Status Tracking
Considering the vast benefits of using DreamzCMMS asset warranty tracking tools, users can opt for it to perform maintenance work and manage assets with absolute ease and total safety.